Vectair V-AIR SOLID Airfreshener Black
We also sell refills for this product. View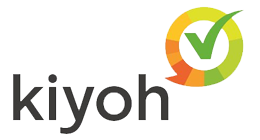 Customersatisfaction 9.0 / 10
Vectair V-Air SOLID MVP dispenser is secure and durable, with open sides to enable enhanced natural airflow which provides superior multi-phasing fragrance delivery for up to 60 days, free of batteries.
Sleek & discreet in virtually all interior environments such as washrooms, offices, hotel rooms & lobby's and lifts/corridors.
Carbon neutral and Carbon Footprint Ltd. approved V-Air® SOLID MVP dispenser and V-Air SOLID refill.
Ultra slim, eye catching passive dispenser design.
Allows for natural airflow to come into direct contact with the refill. Enhances fragrance dispersal, naturally.
Battery/fan free. The ultimate passive aircare dispenser.
V-Air SOLID is VOC exempt and environmentally friendly.
Part of the 'Vectair MVP' range of dispensers. Co-ordinate your washroom facility with cutting edge designs and the latest technology.
Can be wall mounted and free standing.
Available in white or chrome.
Secured by lock & key system.
Dispenser made from 100% recyclable materials. Refills derived from organic ingredients.
Carries the multi-award winning V-Air® SOLID Air Freshener Multi-Phasing Refill Cartridges.
Fragrance delivery of up to 60 days.
Weight: 108g
There are no attachments for this product yet